Message
Message from the President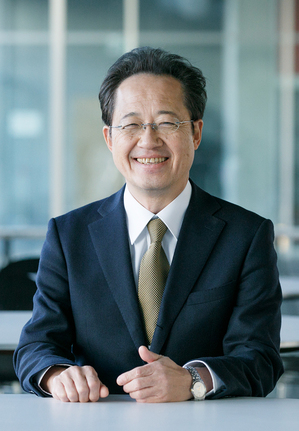 Kazuya Masu President Tokyo Institute of Technology
The Earth-Life Science Institute (ELSI) was launched in 2012 with generous support from the World Premier International Research Center Initiative (WPI), MEXT*. In just a few years, ELSI has grown into a fully formed and mature institution. We at Tokyo Tech are proud of the accomplishments of ELSI, which include a highly successful recruiting strategy, the establishment of a global collaborative network of world-leading scholars, and a genuinely international environment that welcomes researchers from all over the world. ELSI is intended to be a role model for the university as a whole, and forms a key part of my vision for Tokyo Tech to become a top global university.
Diversity is one of the key factors in making new discoveries, tackling new fields of study, and surmounting challenges in research. ELSI is leading Tokyo Tech with its diversity in members that address a wide range of research topics.
ELSI is now established as a permanent independent institute, and operates directly under the Tokyo Tech president. ELSI's scientific leadership has been rewarded with both a large amount and a variety of foreign and domestic funding. ELSI's future is bright and it will continue to grow and enhance its vigorous research activities long after the initial WPI grant period expires.
Seeing how far ELSI has come in these years, I am excited by our shared future. Let's continue to rise together.
*MEXT: Ministry of Education, Culture, Sports, Science and Technology